Certified Personal Trainer
Pain-Free Performance Specialist
Pain-Free Mobility Specialist
Corrective Exercise Specialist
About Us
Zenergy Health & Performance
At Zenergy Health & Performance, our top priority is helping you achieve an active lifestyle pain-free. We know that chronic pain can be debilitating physically and mentally. It also limits your mobility and ability to live a healthy and active life.
Read More
MEET OUR TEAM
Pinky Uttayaya-Andrews
Pinky (aka Coach P) is the founder of Zenergy Health & Performance. She is a certified personal trainer through the National Academy of Sports Medicine with a specialization in corrective exercises and pain-free performance. With over 15 years of experience in the fitness industry combined with a doctorate, Pinky occupies a unique niche in helping not only athletes but a population increasingly plagued by chronic pain and complicated medical histories. She adheres to a whole-body approach in leading people on their journey to phenomenal health, quality of life, and independence.
Pinky's talent, leadership, and determination to help those seeking a better and healthier lifestyle led her to the success she is today.
Certifications & Affiliations:
NASM Certified Personal Trainer
NASM Corrective Exercise Specialist
Pain-Free Performance Specialist
Pain-Free Mobility Specialist
Precision Nutrition – Level 2
First Aid, CPR, and AED Certified
World Instructor Training Schools – Instructor
Keiser University, Jacksonville – Advisory Board Member, Externship Site
Northeast Florida Women Veterans – Health & Wellness Facilitator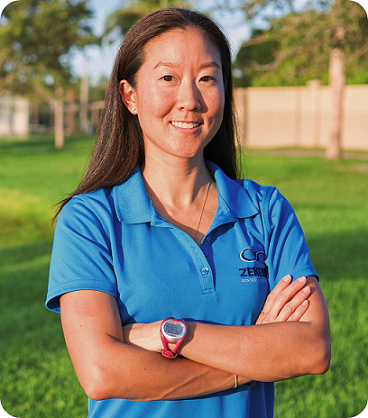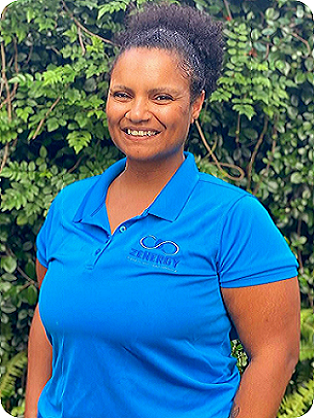 Alicia Sheppard
Coach Alicia started as an extern from Keiser University's Exercise and Sport Science program and is now a part of the Zenergy team. As a busy mom of 5, she understands how challenging it can be for moms to take care of their own health and wellness, which is why she is passionate working with and empowering moms to take the first step towards achieving their optimal health and holding them accountable throughout their journey. Alicia also plans to pursue a Master's degree to become a Registered Dietitian.
Personal Trainer
Personal training is the most effective way to transform your body in the least amount of time. We offer one-on-one private training for clients wanting an individualized program to meet their needs and goals.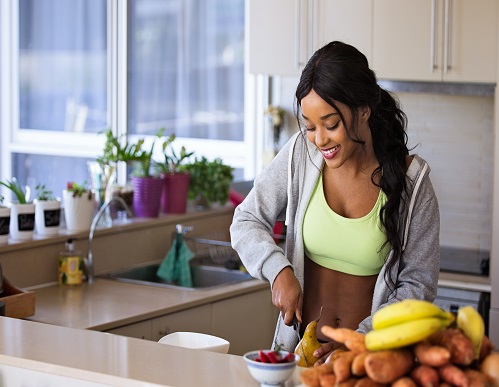 Nutrition Coaching
Proper nutrition is a crucial and essential component for a healthy and well-balanced lifestyle and weight management. Just how every exercise program is customized for you, the same goes for your nutrition
Recovery
Recovery is a key component of all training programs. As the body undergoes many different types of stressors from exercise, work, family, and daily activities, it is equally important to allow the body to recover.
Military
Our military veterans have sacrificed a great deal to serve in the branches of the armed forces. We appreciate the time each veteran has dedicated to serving in the military, which is why we are committed to giving back to the veteran community. Coach Pinky facilitates health and wellness workshops and programs for the following veteran organizations.
Read More
Working with Pinky has not only given me relief with my lower back but knowledge about nutrition, and anatomy, These are just a few things out of so much more I've learned with Pinky. I've crushed major goals, I don't have a single issue standing, walking, or running and it's all because of Pinky's expertise. Thank you Pinky
- Raymone B., Army
I was recommended to Pinky by a friend. From our first interaction about training for the race, her method attracted me. She took intensive assessment and evaluated my fitness levels. From that she created a program that would not only best keep me injury free and suit me but crush my first 15k! I highly recommend Pinky.
- David S.
Thankfully, I found Pinky, who researched my medical malady and developed an individual program that allowed me to slowly rebuild my strength. I know that because of Pinky, I am so grateful for her willingness to take on my physical limitations and the tools she gave me to continue working toward a healthier being. She. Is. The. Best!
- Pam G.
Pinky has provided me with the knowledge and motivation to achieve physical goals beyond anything I've done before. I found PinkyShe. Is. The. Best! , I know there is no way that I would be in the shape I'm in without her expertise and motivation. I've renewed several times and don't have any intentions of stopping anytime soon.
- Steve D.
With my collection of injuries, it's challenging and alarming to find someone willing to work with me. Pinky was really excited about my issues and has helped me gain strength back after a car accident and mobility in my other injured areas. It's amazing to see what is literally weekly progress.
- Irina R.